Festival Room
The Festival Room is a large multipurpose room that lends itself to all manner of activities. Whether it is a conference, a social event or a martial arts class, the room is perfectly suited to all.
The room also benefits from blackout blinds, subtle lighting configurations and a sound system. The Festival Room has its own foyer reception area and toilet facilities which enable the user to be completely self-contained.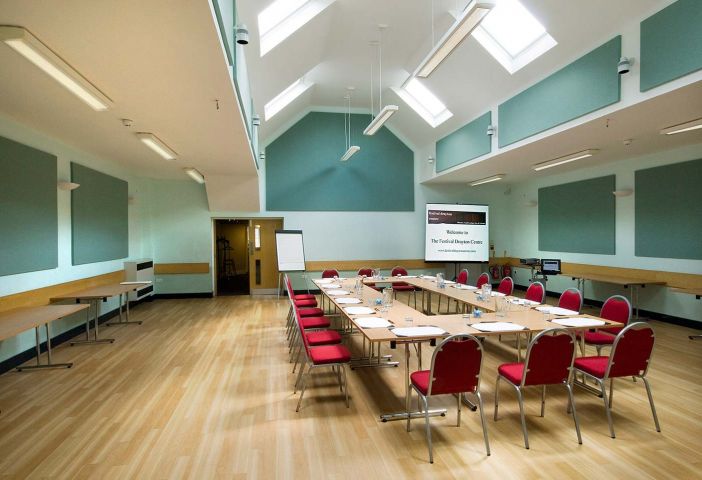 The room also leads out to the Garden Gallery providing users with an excellent space to sit and relax when the weather is fine.