The Vernon Suite
The Vernon suite is the final addition to the Centre's impressive portfolio of multipurpose rooms. Finished in September 2013, the room is a superb contemporary space that is able to host everything from a medium-sized conference to a fitness class.
Located on the first floor of the building, the room has soundproof doors and acoustic wall treatment to ensure privacy and various means of lighting and blackout blinds to aid visual presentations. The room can also be split into two by means of a movable wall.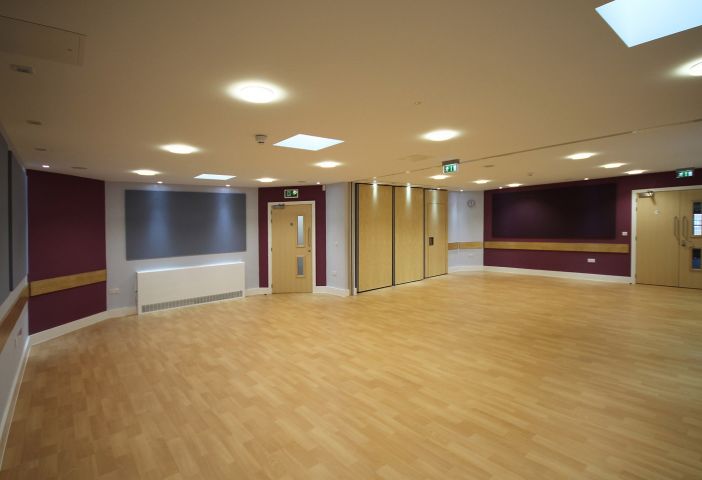 The Vernon Suite was named in honour of Geoff and Sheila Vernon in recognition of their unquestioned voluntary dedication and commitment. Geoff was awarded the MBE in the New Year's Honours list 2012 for his services to the Festival Drayton Centre.