Room '87
Room '87 is a private, small meeting room, on the upper level of the Centre and is perfectly suited for groups of up to 20 people.
The room is fitted with blackout blinds to aid in the delivery of PowerPoint presentations and the room can also form part of the Centre's Gallery and is therefore ideal for small social occasions.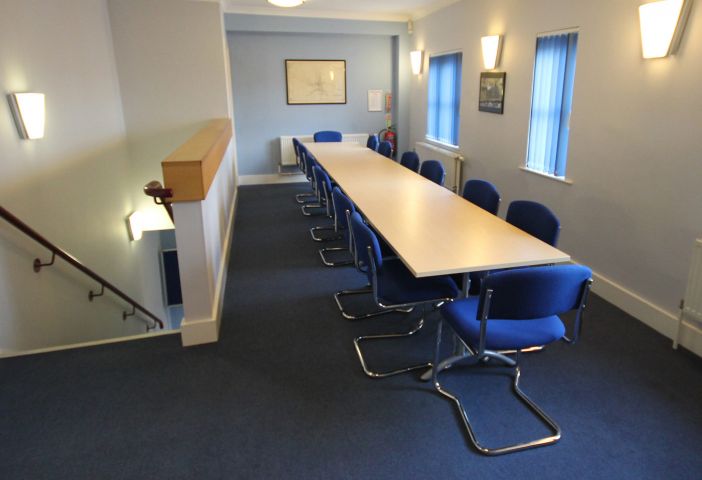 Room '87 was named in honour of the founder Committee members of the Festival Drayton Centre. The Committee brought the Centre into community ownership in 1984 and worked tirelessly over a three-year period to transform the building from a disused Methodist Chapel to a much-needed community asset in the heart of Market Drayton. 
Prior to the Centre's massive extension and refurbishment project in 2004, the room served as the Centre's Coffee Shop.